The Ultimate Guide to Choosing Water Shoes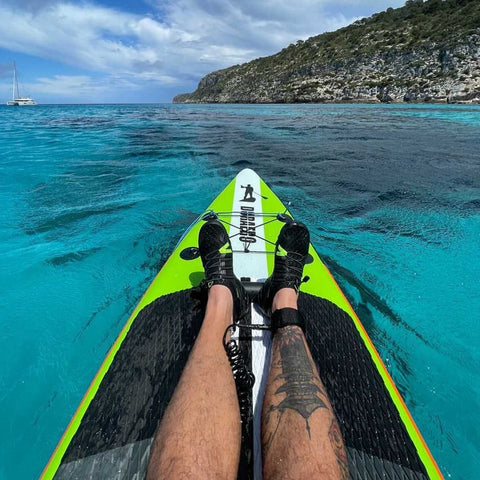 Do you love spending time outdoors by water but don't know what type of shoes to wear? Water shoes are essential for anyone who loves spending time in or near water. They provide protection from sharp rocks and shells, hot sand, and other elements that can damage your feet. But with so many different types of water shoes on the market, it can be tough to know which pair is right for you.Check out our ultimate guide to choosing water shoes! In this blog post, we will discuss the different types of water shoes available and how to choose the right pair for your needs. We'll also provide a few tips on taking care of your new water shoes.
Here are a few things to keep in mind when choosing water shoes:
- The type of water activity you'll be doing.
Are you going to be swimming, kayaking, stand-up paddleboarding, or just hanging out on the beach? Different water shoes are designed for different activities, so it's important to choose a pair that will work well for the water activity you have in mind.
- The climate you'll be wearing them in.
If you're going to be spending time in warm water, you'll want to choose a pair of water shoes with good drainage and ventilation. On the other hand, if you're going to be in cooler water, you'll want a pair that will keep your feet warm.
- The fit.
Water shoes should fit snugly but not be too tight. They should also have a secure closure system to prevent them from coming off in the water.They should also have a comfortable lining that won't rub against your skin. Be sure to try on water shoes before you buy them, and walk around in them to make sure they're comfortable.
Now that you know how to choose water shoes, it's time to take care of them!
Here are a few tips:
- Rinse them off after each use. This will help remove any dirt, sand, or salt water that can damage the materials.
- Let them air dry in a cool, well-ventilated area.Avoid direct sunlight, as this can damage the materials.
- Store them in a cool, dry place when they're not being used.By following these simple tips, you can extend the life of your water shoes and enjoy them for many seasons to come!
Water sports are a great way to stay active and have fun, but it's important to have the right gear. That's why we've put together this guide to choosing water shoes. So what are you waiting for? Get out there and enjoy the water!